Donation Information
Based on our research into Taiwan's true international legal status, we produce high quality videos, web pages, and powerpoints which are suitable for showing to officials, researchers, scholars, etc. in government organizations, think tanks, universities & colleges, etc.
In this way we hope to communicate the truth of Taiwan's international legal status, and achieve the result of making significant advances in our human rights agenda for native Taiwanese people.
Please support our video production, lobbying, and independent investigative research with a donation today. Don't let the People's Republic of China swallow Taiwan!!
---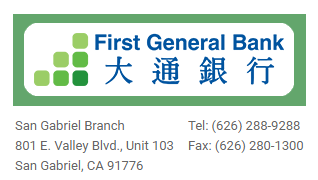 ABA: 122244061
Swift code: FGBCUS66XXX

Account Name: Taiwan Autonomy Foundation
Account Number: 01915271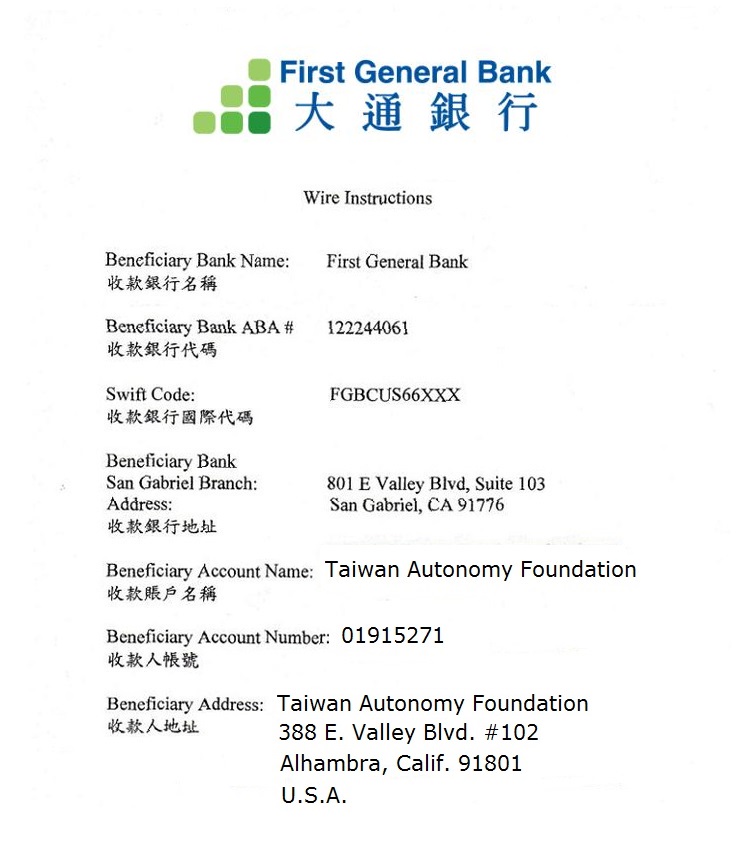 After making your donation, we also hope you will confirm the details with us by sending an email to --
tchang5396@gmail.com
For other inquiries or further information, please also contact this email address.
---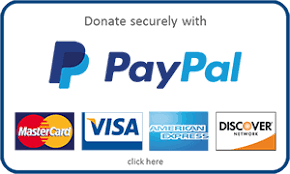 ---
Copyright © Taiwan Autonomy Foundation All Rights Reserved

USA Internal Revenue Service Tax Exempt 501(c)(3) - ID 47-2501629